Organic, gluten free bread
that's good for you —
and good for the planet.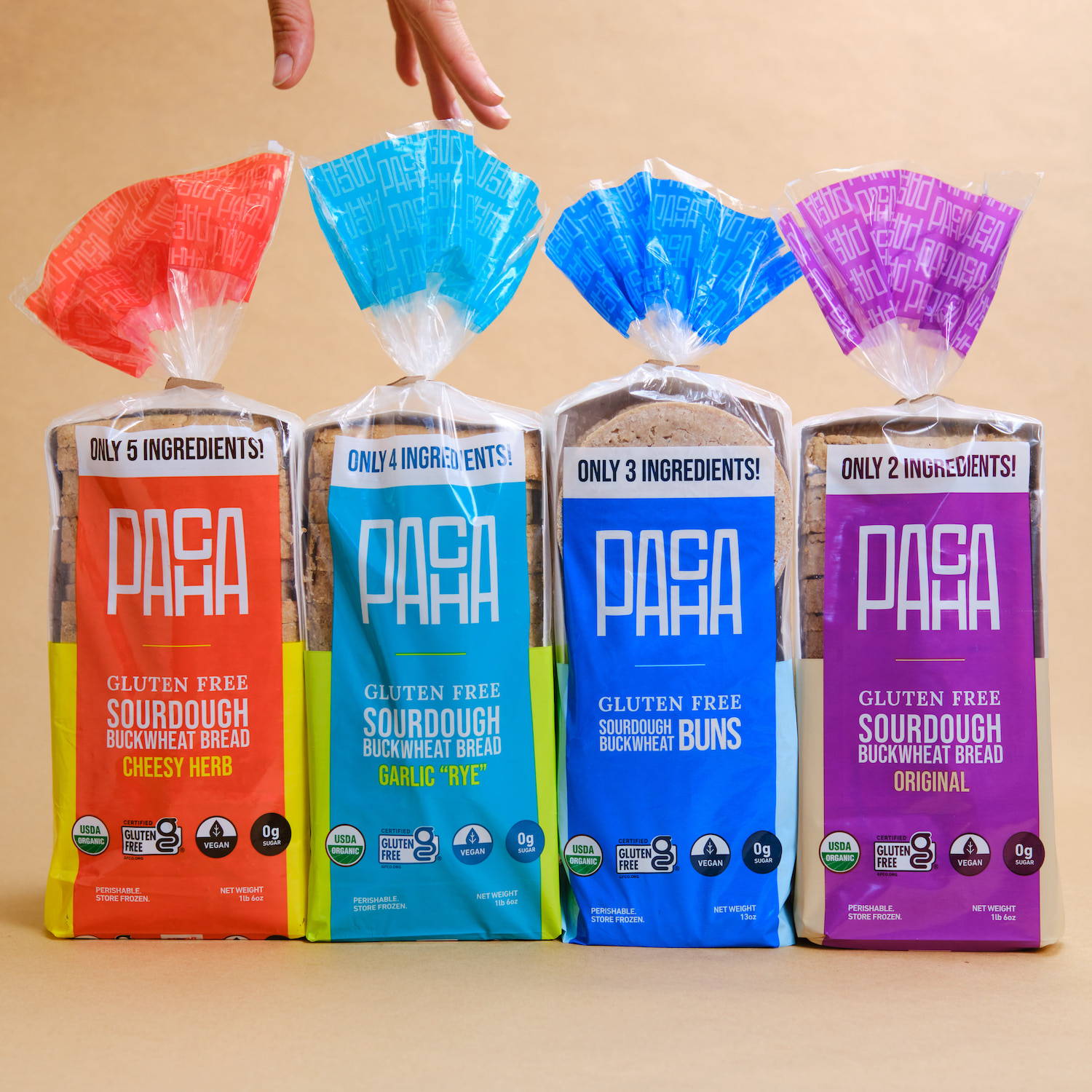 Real Ingredients, 4 Delicious Flavors
Recognizable ingredients you'll feel good about eating and feeding to your family.
Made with just sprouted buckwheat and sea salt with organic herbs and spices.
Nourish Your Body & Our Planet
Organic, Gluten Free, Grain Free, Vegan

Home Compostable packaging
Regenerative in Our Roots
In today's market, "Sustainability" is buzz word number one. But since we at PACHA want to do a lot more than sustain the current state of the world, we go a step further.

We choose ingredients, sources, packaging, and business practices that move towards regenerating our planet's natural systems. We love Buckwheat because it helps regenerative farmers keep precious topsoil in place and cut out the chemical pesticides. We invest in 100% home-compostable packaging so our waterways don't get clogged with petrochemical plastic waste.

It's certainly not cheaper or easier, but doing business for the health of people AND planet is our way!
We care deeply about our products and our planet. We believe that healthy soil makes healthy food. And healthy food makes healthy people.
Real Reviews From Real Customers
"PACHA changed my life. I feel incredible when I eat it, I won't eat any other bread!"
"I wasn't searching for gluten free bread, but I am SO glad that I found PACHA. It's my go to bread."
"I feel good about nourishing my body and the planet when I eat PACHA"
What will you create with PACHA?